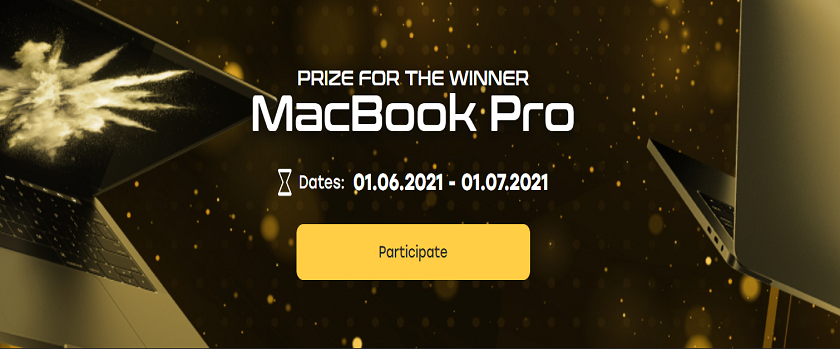 Fairspin is launching the MacBook Pro raffle by influencing yet another promotion! Anyone who deposits $20 will be able to participate in the lottery with the promotional code FSMACBOOKPRO… After making a deposit, you can play your balance in casino slot games, roulette games, card games. While there are game options such as roulette, blackjack, baccarat in live casinos, there are many types of betting opportunities in virtual sports such as instant football matches, velodrome bicycle races, horse races, and motorcycle races. 🐐
To win a MacBook Pro, enter the promo code to win a coupon with a random number. This lottery is not limited to the Macbook Pro, everyone who participates in the lottery is entitled to a 50% bonus on the deposited amount. Each user can participate once in both the Macbook Pro lottery and the 50% deposit bonus. The raffle entries will last from 1 June 2021 to 1 July 2021. 💰
👍Click here to visit Fairspin!
Fairspin Raffle Prize with Macbook Pro Prize Rules
The winner of the raffle is obliged to reply to the mail sent to the e-mail address registered with Fairspin within 7 days.

The information contained in the Fairspin account information of the users participating in the draw must be correct and complete.

Fairspin will not share the information of the winner of the draw with anyone.

Other Fairspin terms and conditions apply.