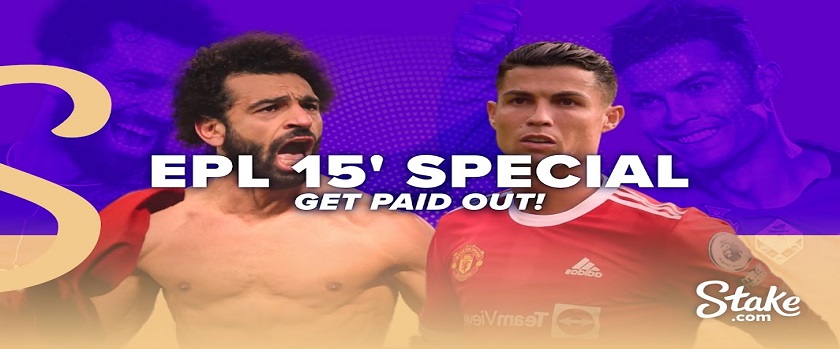 The English Premier League started with great excitement and it looks like it will be the scene of incredible competition. Almost 5-6 of the 20 teams on the scoreboard are candidates for the championship. Chelsea, Liverpool, and Manchester United are the top teams after the first five games of the league. The stake is not indifferent to the excitement of this challenge and is launching the EPL Early Goal Payout promotion.
Thanks to this promotion, in your bets on English Premier League matches, if your selection scores a goal in the first 15 minutes, your bet will be considered a winner. This goal must also be the first goal scored in the match. 🏆
For example, if you had bet on the visiting team in the Newcastle United v Leeds United match, your bet would have won even though the match ended 1-1 because Leeds United scored in the min 13. There are many similar matches played in the EPL, and Stake continues to help users reduce their losses by running various promotions. ⚽
Stake EPL Early Goal Payout Promo Rules
Bets must be placed on 1×2 markets only.

Winnings will be credited to your account within 2 business days after betting ends.

Watford's First Goal Payout Promotion is separate, so this promotion excludes Watford matches.

Minimum Bet: $5

Maximum Winnings (+ Stake Back): $250

Other terms and conditions of Stake also apply.