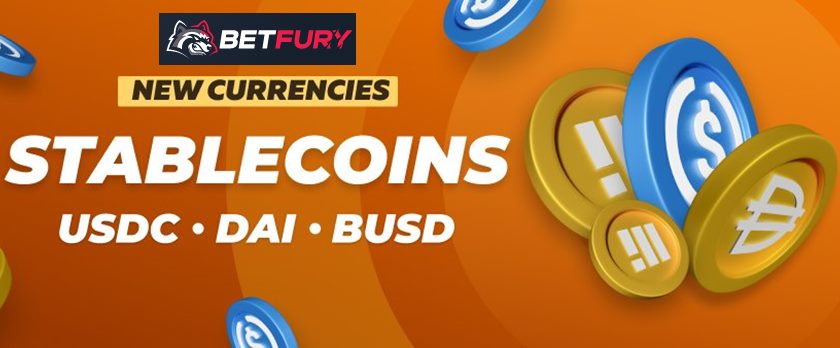 Popular Bitcoin Casino site Betfury has added more stable coins in order to meet the needs of the cautious crypto HODLers. Betfuy already had USD Tether on their available crypto currencies list. Now they have added USD Coin, DAI and Binance USD.
Stablecoins are based on fiat currencies and always set to be valued at $1.00. So if you want to bet with crypto and still stake with USD, stable coins is the way to go.  They are as stable and credible as traditional currencies (US dollar).
You can freely choose the favored network of new currencies: ERC-20 or BSC to deposit and withdraw at Betfury any time. New currencies replenish the USDT Staking pool. Once a month the Betfury Staking Pool will be refilled with the accumulated funds. Some part of the coins will remain for payouts of winnings. Use USDC, DAI, BUSD to play games on BetFury, mine BFG and enjoy Staking payouts every day!