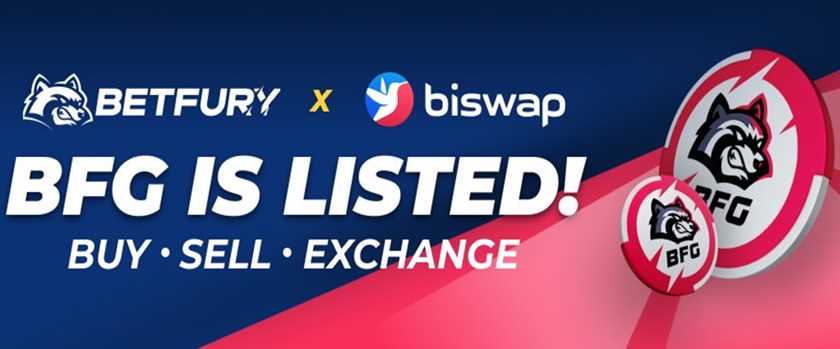 Crypto casino and sportsbook platform Betfury.io has managed to get its own BFG Token listed at a respectable exchange. The official listing of the BFG Token on Biswap exchange has happened and this means you can now convert your BFG Tokens into fiat currencies. This is a monumental breakthrough by a crypto casino to make its own token a liquid asset.
Bitcoin Casino Sites has started to look more legit than ever as Betfury.io's BFG Token is a tradable asset. It is using Binance Smart Chain and has a starting price of $0,07. Here are the basics on the BFG Token listing:
Name: BFG Token
Ticker: BFG
Chain: BSC(BEP-20)
Wallets: Binance Smart Chain
Starting price: $0,07
Smart Contract address: https://bscscan.com/address/0xbb46693ebbea1ac2070e59b4d043b47e2e095f86
Here are the basic steps on how to exchange your BFG Tokens on Biswap:
Login to your Biswap account by connecting the available wallet – MetaMask, Binance Chain Wallet, or Trust Wallet.
Click on Exchange on the taskbar and select Swap.
Press the "Unlock Wallet" button to start swapping.
Choose a trading pair for committing BFG exchange and the amount you want to trade.