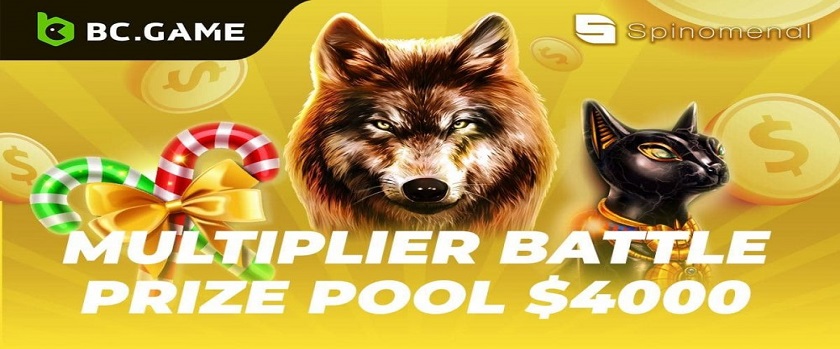 Bc.Game continues to organize new promotions for VIP members. A slot event with a prize pool of $4,000 will be held this week. Bc.Game's partner in this event is Spinomenal. Users who reach the highest possible multiplier in selected slots will win a prize based on their rank. The highest multiplier obtained in each slot will be summed to obtain a total score. $400 of the prize pool is reserved for the side prize. Users who place two bets showing 25x and 31x payouts on any of the 4 slots during the event period will receive an equal share of the side prize pool. 🎰
The promotion date ranges from December 13 at 21:00 GMT to December 20 at 21:00 GMT. In order to participate in the event, it is necessary to have a minimum VIP08 level membership. To be included in the event, you must share the bet ID and screenshot in the relevant promotion thread in the VIP Challenges category in the forum. 💰
Eligible Games
Book of Rampage

Lucky Jack

Wild Santa

Wacky Monkey  
Bc.Game Top Tier Spinomenal Multiplier Battle Rules
The minimum bet size is $0.10 at the Book of Rampage slot, $0.25 at the Lucky Jack slot, $0.10 at the Wild Santa slot, and $0.30 at the Wacky Money slot.

If there are more than 150 participants, a total of 100 users will win prizes.

Other terms and conditions of Bc.Game also applies.