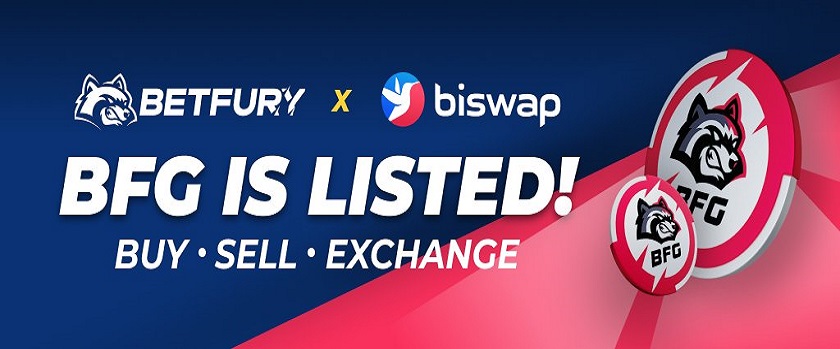 BFG token is BetFury's own cryptocurrency. BetFury betting site offers bets with 25 different cryptocurrencies. In addition, passive income can be obtained by staking. Now, cryptocurrencies are used in betting sites, and betting transactions are made faster and more interactive. Users can play sports bets, slot bets, live casino games with their preferred cryptocurrency. Biswap is a decentralized exchange traded on the Binance Smart Chain network. BFG was listed on Biswap and opened for trading. 🍯
You can get a share of the $2,000 prize pool with the BFG Listing YouTube Overview promotion. You can take a video of how you take advantage of the BFG trading opportunities on Biswap and upload it to YouTube. You should use the #bfg_listing tag in the name of your video. Your video must reach at least 500 views. You must include your referral link and BetFury username in the description of your video. If you can't add the referral link, you can add it by shortening it with Bitly. 👝
BFG Listing YouTube Overview with $2,000 Prize Pool
$700

$500

$400

$200

$200
BFG Listing YouTube Overview Rules
The promotion will continue until the end of June.

The video name, description, and minimum viewer count must comply with the specified conditions.

You can find the referral link in your profile.

To use it in Biswap, you must use one of the trusted BEP-20 supported wallets.

BetFury other terms and conditions apply.