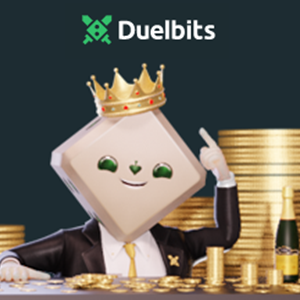 Duelbits has launched rewards program for VIP players. You can earn exclusive bonuses thanks to this program.
You will have to unlock VIP Rewards by completing easy tasks and high rolling wagering conditions.
Leveling up is simple, just keep playing and Duelbits will keep track of all your awesome rewards as you unlock them. The rewards you unlock are increased based on your wagers, with permanent increases to Bits and other exclusive perks.
👍Click here to visit Duelbits!
Duelbits VIP Rewards Program Info
Duelbits offers Instant Bits, ready to claim whenever you want.
Once unlocked, Weekly Bits will be redeemable with a press of a button. Duelbits makes things simple for Duelbits's Elite VIPs.
Once unlocked, Monthly Bits follows the same suite as your Weekly Bits – just a press of a button and it's added to your account.