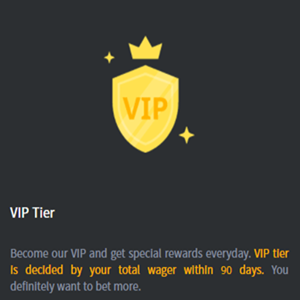 Bitcoin casino site Rocket.run has activated VIP program. You can earn special bonuses and exclusive gifts thanks to this program.
The VIP Rewards are given away according to your activity at Rocket.run at the last 90 days. So you have to keep your account active in order to stay as a VIP player.
Become Rocket.run's VIP and get special rewards everyday. VIP tier is decided by your total wager within 90 days. More bet = more prizes. Exclusive bonuses await you at this rewards program.
👍Click here to visit Rocket.run!
Rocket.run Rewards Program Info
Only one account per player can take part in the rewards program.
The rewards program is not available for VPN, Proxy server, browser's incognito mode or any other kind of anonymous users.