Sportsbet.io has launched new Super Boost exclusively for every game featuring Arsenal or Southampton. Check the fixtures of Arsenal and Southampton for when you can boost your odds like never before, and win up to 10% with higher odds.
Sportsbet.io is offering you the opportunity to significantly enhance your possible winnings during every Arsenal FC and Southampton FC games during English Premier League and European competitions. Make sure you boost the odds at the right time to maximize your winnings.
👍Click here to visit Sportsbet.io!
Sportsbet.io Super Boost Rules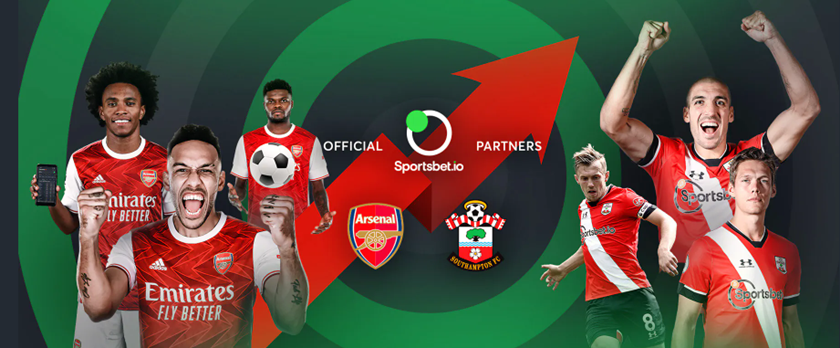 Super Boost will become available 24h before start of every game featuring Arsenal FC or Southampton FC.
Once you pick a selection and open the bet slip, click on the Super Boost option to activate the boost.
Your Super Boost size can be up to 10% and will depend on the market you bet on.