Bitcoin sportsbook and casino site Stake.com gives away a special bonus in any NBA game. If your team leads by 16+ points in any NBA game you will get paid out as a winner. You do not have to keep watching the game as your bet will win even if your selected team blows the lead and loses.
NBA is one of the most popular basketball organization without a doubt. Also this organization is very important in the betting industry. Many betting sites give special bonus for NBA bets. One of these sites is Stake.com. Successful Bitcoin sportsbook site Stake.com gives special bonus in any NBA match. If your team lead by 16+ points in any NBA game wou will be paid out as a winner even if your selection loses.
👍Click here to visit Stake.com!
Stake.com NBA Promotion Rules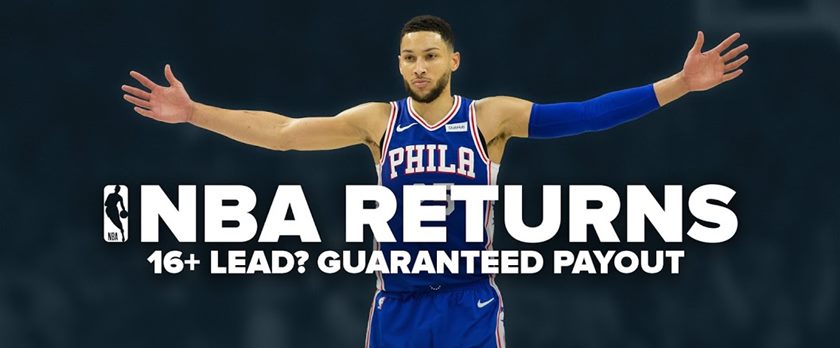 Pre-match, singles bets only on NBA matches.
Bets must be placed on winner markets only.
Offer applies to first bet per match per customer.
Minimum stake: $5, Maximum winnings: $100.
You will have to wait for 48 hours for the money to be credited back into your accounts.