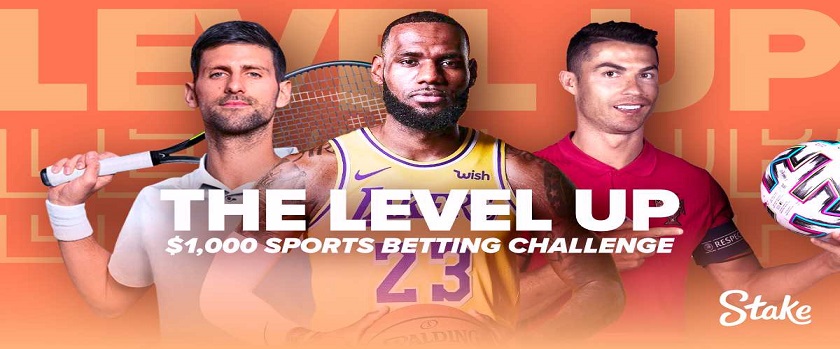 The level-up promotion in casino slots has moved to sports betting. In the promotion organized by Stake, those who hit the target multipliers in 5 leagues between December 1 and December 8 will share the $1,000 prize pool. This promotion will continue every week until Stake stops. In order to reach the multipliers and get a share of the prize pool, you must reach the target multipliers or higher multipliers in all tournaments. ⚽ 🏀
You can make single or multiple bets. Bets can be made pre-match or live. If you win prizes, the number of prizes you earn may vary depending on the number of people who complete the target multipliers. The total prize will be shared equally among those who reach the target multipliers. 💥 Since the challenge will continue every week, you can win a prize each week.
Multipliers to Hit
NHL – 1.5x

La Liga or Bundesliga – 1.7x

NFL – 1.9x

EPL – 2x

NBA – 2.5x
Stake The Level Up Sports Edition Challenge Rules
The minimum bet is $2.

Prizes will be paid within 3 business days after the promotion date ends.

Other terms and conditions of Stake also apply.