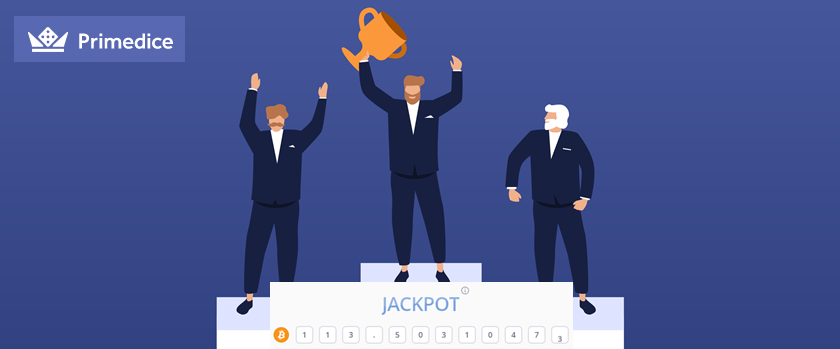 Arguably the biggest name in Bitcoin Dice; Primedice is offering a fantastic 113+ BTC Jackpot Prize to one lucky winner. Their Dice Jackpot has not been hit for a while and got above 113 Bitcoin which values above 5.4 Million Dollars.
If you want to win the Primedice Jackpot Prize, you have to roll 77.77 twice in a row. That will make you win the Jackpot of 113 BTC! The percentage of the jackpot won depends on how much you bet. So if you want to win the whole thing you have to bet over 0.01 BTC on every roll.
Over 0.01 BTC: 100%
Over 0.001 BTC 10%
Over 0.0001 BTC 1%
This is a Jackpot prize for high rollers which can make them even higher rollers if they win. Try your luck at Primedice Jackpot Prize if you have the right bankroll for it. There has never been a better time to win a Jackpot prize of this vastness.