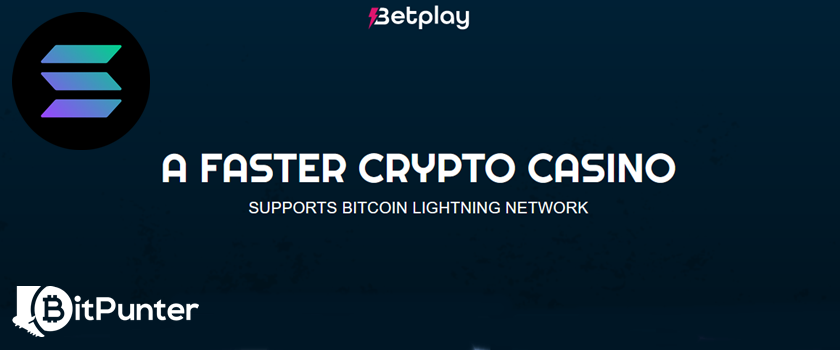 Bitcoin Lightning Casino Betplay.io has added Solana (SOL) to its payment options list. Betplay.io has been founded as a Bitcoin Lightning Casino and uses BTC Lightning payments. But on top of that Betplay.io has recenetly added Dogecoin and Litecoin to their payment options list. Now they are adding the top 5 cryptocurrency Solana to their payments list.
As per usual, Betplay keep the deposit and withdrawal times as fast as possible, and Solana usually only take a few minutes to arrive. It is no wonder that Solana will become one of the favorites of crypto gamblers just like every other fast coin like TRON or Ethereum.
Betplay.io says they will continue to add more cryptocurrencies in the near future. Feel free to add your favourite cryptocurrency for gambling and we will do our best to pass it on to Betplay.io.