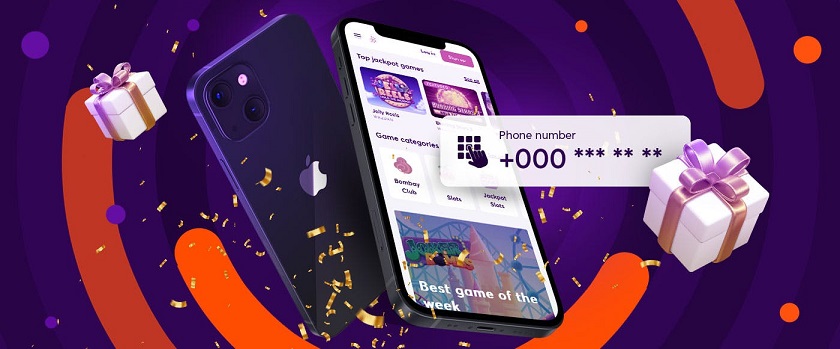 Bitcasino has launched a new promotion to encourage its users to fill in their missing information on their accounts. They are also providing a great reason to do so. If you would like to have a chance to win a brand new iPhone 13, then read the details of the promotion in the following!
We believe you will not miss your opportunity to have a chance to win an iPhone 13 by simply sparing your ten to twenty seconds. Keep in mind that the promotion will end on January 23, 2022. Here are the details!
👍Click here to visit Bitcasino!
Bitcasino iPhone Giveaway Requirements
Things you need to do are highly straightforward. Log in to your Bitcasino account and enter your mobile phone number. Make sure that you are going to type your mobile phone number together with your country code.
It is important to note that the Bitcasino support team will contact the winner through the mobile phone he or she will provide. Thus, make sure that you type a valid phone number so that they can reach you. Otherwise, you will only waste your chance.
Bitcasino iPhone Giveaway Rules
There is not much we can talk about the rules. The only requirement is to provide your mobile number on your account. Of course, you need to do this until January 23, 2022. Users who already provided their mobile phone numbers will also participate in the giveaway.
The winner will receive an iPhone 13 256 GB and Bitcasino will announce the winner on their promotion page on the same day.