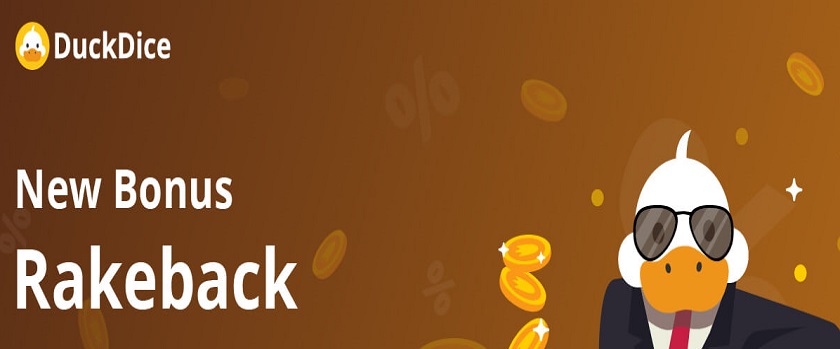 DuckDice offers bettors the opportunity to cashback on both loss and win. A portion of the commission amount deducted from you is returned to you and shared. Thus, even when your balance is depleted, you can request a refund and earn a new balance. 🎁
House Edge is DuckDice's commission from the bets you place. House Edge rate is fixed at 1% for Rakeback calculation. DuckDice charges you a commission of 1% of the amount of your bet, whether you win or lose. Depending on your DuckDice level, you can get a certain percentage of this commission refunded. For example, if a level 5 player has a 10% Rakeback percentage, you can get 10% back of the money accumulated in House Edge. 🐍
👍Click here to visit Duckdice.io!
DuckDice Rakeback Cashback Promotion Rules
Rakeback cashback is available for players of level 1 or higher.

Although the commission refund is displayed in BTC, it can be refunded in any currency.

Rakeback requests are automatic, you can request a refund every 15 minutes from the DuckDice Club page.

Rakeback, which has not been requested for a refund within 21 days, is now void.

Other DuckDice terms and conditions apply.