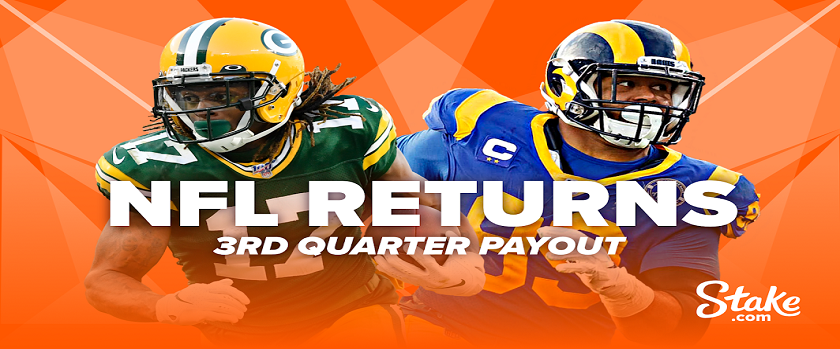 The NFL is finally back with the 2021 season, and the good news is, the fans are back in the stadiums, too. Every team will now have the driving force behind them with thousands of fans. Stake also increased last year's promotion, raising cashback and winnings to $250. When placing your bets on NFL games, if the team you bet is ahead at the end of the third quarter, you are a guaranteed winner, even if they lose the game. 🏉
NFL Regular Season first-week games begin on September 10. The opening game of the season, which will be the scene of great excitement, will be played between the Tampa Bay Buccaneers and the Dallas Cowboys. You might want to consider getting involved in the promotion by betting on the match that the Buccaneers see as a favorite. When you get $250 cashback you get a new chance to place a bet. 🏈 Enjoy the NFL new season by betting on Stake.
Stake NFL Q3 Guaranteed Payout Rules
Bets must be placed on pre-match, singles, and winner markets.

Cashback will be paid to your account balance within 2 business days.

Minimum stake: $5

Maximum stake back + Winnings: $250

Other terms and conditions of Stake also apply.