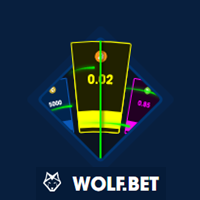 Wolf.bet offers a special Wheel to VIP customers with increased winnings.
At the Wolf.bet Wheel game your prize range is dependent on your rank, losses and turnover. The higher you rank, the higher winnings you will get at the Wheel game.
The VIP Wheel game is only available for customers who become a 'Hunter'. The Hunter rank can be achieved by wagering $10.000 at any game at Wolf.bet.
👍Click here to visit Wolf.bet!
Wolf.bet Promotions and Bonuses List
VIP Rakeback Program
VIP Wheel
Wolf Race
Telegram Contest
Bitcointalk Lucky Number
Chat Games
Rain Every 20 Minutes
7-Day Streak Rewards