Pros
Reliable Site
Enhanced Privacy
High Limits
1% House Edge
Cons
Not Licensed
Only in English
👌 Bustadice is the Bitcoin Dice site of Bustabit who are the inventors of the Bitcoin Crash game. Bustabit offers Bitcoin Dice with 1% House Edge and High Limits. Here is Bitpunter's take one Bustadice Review.
Is Bustadice a Reliable Bitcoin Dice Site?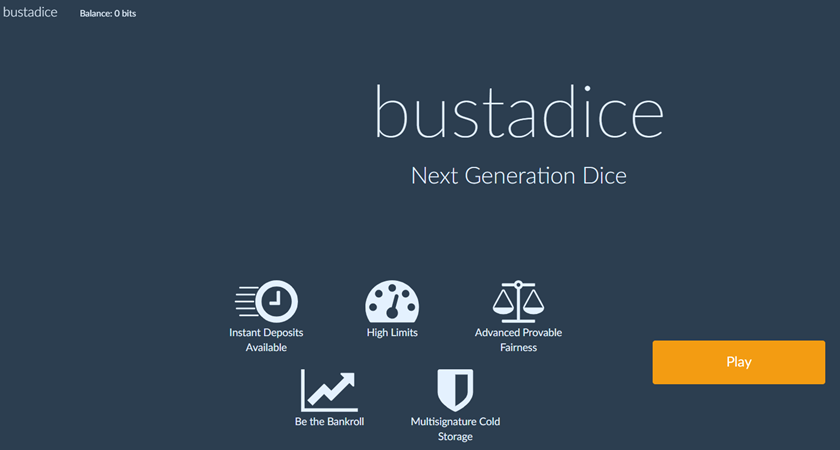 🎲 Bustadice is one of the most reliable Bitcoin Dice sites out there. They are founded by the people behind the Bitcoin Crash game pioneers Bustabit. They do not offer an affiliate program so this review has no intention to take you there but to give you true insights. The site was first announced at the Bitcointalk forum by Devans and Ryan back in 2017. They took pride in High Limits, Instant Payments and Bankroll Investing options and called the site 'Next Generation Dice'.
The site has been nothing but sucess with with more than ₿1,000,000 wagered to date. The game is completely Provably Fair. This dice site builds upon the industry-standard provably fair scheme to provide additional guarantees to players. They get almost half of their traffic from US and has decent traffic from UK, Singapore and Turkey.
👍Click here to open your account!
Is Bustadice Licensed?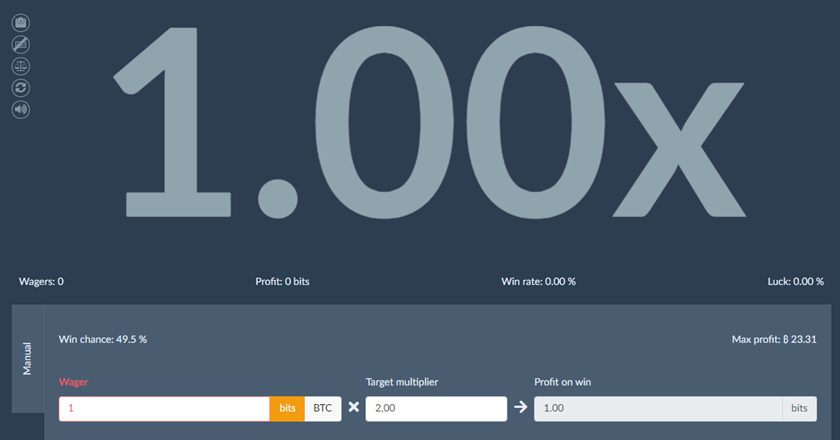 ✖ No, Bustadice is not licensed. They did not bother to get a gambling license as they keep the site fully decentralized. They did get a certificate from Crypto Gambling Foundation. The Crypto Gambling Foundation prides itself in the verification and promotion of genuine true fair gambling operators. This dice site is one of their 14 verified operators (as of 2021) alongside with Bustabit.
Bustadice Bonus Offers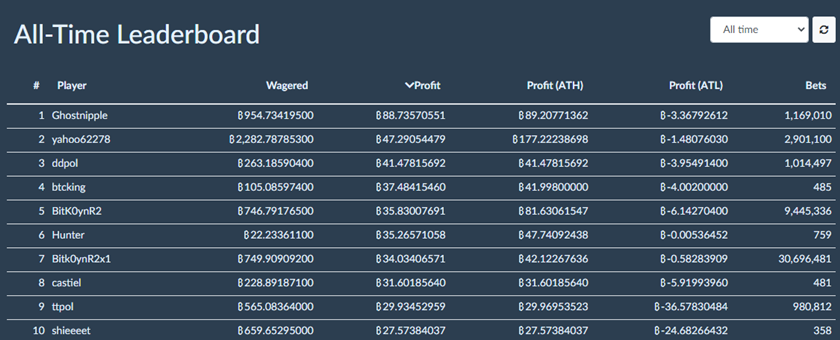 💖 Bustadice simply does not offer any bonus, Free Faucet or Daily Tournaments. They do have an All-Time Leaderboard tough where you can see the winners and get encouraged. They think their formula is good enough to attract Dice lovers without any bonuses and it works. They have:
Instant Deposits
High Limits
Advanced Provable Fairness
Be the Bankroll
Multisignature Cold Storage
👍Click here to open your account!
Can I register anonymously to Bustadice?

🧛‍♀️ Yes, you can register anonymously. They value the privacy of their users and do not require any personal information. You just have to pick a username and enter your email address in order to create your account. They will offer you a password and ask you to agree to the terms. That's it. No personal information needed. Bustabit also has this Enhanced Privacy where they use a sophisticated coin selection algorithm in order to further mask your identity at crypto currency wallets.
One of the best things about crypto gambling is to be able to stay anonymous and this dice site gives you the same opportunity. This way, you do not have to worry about any local registrations or a central banking instution to intervene with what you are doing with your own crypto money. Your crypto transfer can not be tracked into any gambling site and you will have the anonimity in your gambling transactions in your Bitcoin wallet.
Bustadice Deposit and Withdrawal Options

💰 Bustadice is a Bitcoin only Dice site. When you deposit, they give you an address to send the crypto to and after you send it you have the button shown above and confirm that the job is done. They are a very traditional website founded by one guy so they really do not care about any other coins than Bitcoin. They are die-hard HODLers and will only allow you to use BTC at their website for deposits and withdrawals. You can easily convert your altcoins into BTC at your crypto wallet account.