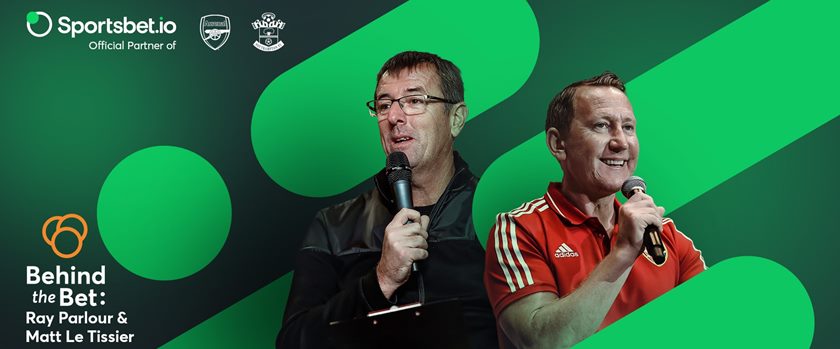 Well respected Bitcoin betting site Sportsbet.io launches their English Premier League live streams with two EPL legends Ray Parlour and Matt Le Tissier. The EPL stream will take place today at Thursday, August 12 at 3pm GMT and you can directly chat with Ray Parlour and Matt Le Tissier.
You can contribute to the conversation with former Arsenal star Ray Parlour and Southampton stalwart Matt Le Tissier through the dedicated Club Talk channel at our website. This week, the best questions will be rewarded at the end of our Q&A with 0.25 mBTC  Free Bets.
Sportsbet.io starts the EPL season with 2 legends from top teams that they officially sponsor. Get in to the action and get a chance to win 0.25 mBTC Free Bet. You can click on the button below to join the conversation and open your Sportsbet.io account.