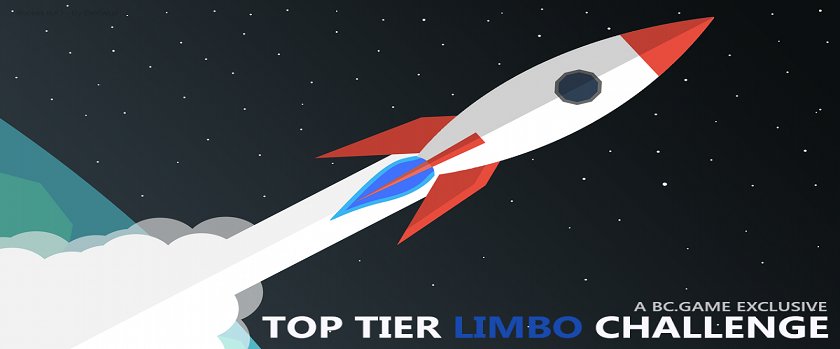 Bc.Game launches the Limbo rocket towards the $10,000 prize pool… The top three finishers in this competition will win huge prizes. It's not over, those who place their bets showing at least 2000x will also get an equal share of 10% of the prize pool. Complete as many of the 34 payments listed below for the company in Limbo between November 17 at 3 PM GMT and November 24 at 3 PM GMT. Each payout you reach will count as 1 point. You must be a minimum level of VIP08 or higher to be eligible for this promotion. 🚀
10x – 20x – 30x – 40x – 50x – 60x – 70x – 80x – 90x – 100x – 150x – 200x – 250x – 300x – 350x – 400x – 450x – 500x – 550x – 600x – 700x – 750x – 800x – 850x – 900x – 950x – 1000x – 1500x – 2000x – 2500x – 3000x – 4000x – 5000x – 10000x
You do not need to reach 3 payouts to win a prize by placing your bet showing at least 2000x. However, you must make at least 3 payments to win the prize from the original promotion. To participate in the promotion, you must add the bet ID and the screenshot of the bet to the relevant promotion topic on the forum Official Promos & Events, VIP Challenges. 🍋
Bc.Game Top Tier In-house Limbo Challenge Prize Pool
| | |
| --- | --- |
| Place | Prize |
| 1st | $5,000 |
| 2nd | $2,500 |
| 3rd | $1,500 |
| Bounty Prize | $1,000 |
Bc.Game Top Tier In-house Limbo Challenge Rules
Payments will be made within 3 business days after the completion of the challenge.

A screenshot of the bets must be attached to the forum thread within 24 hours of placing the bet.

Combine all your hits in one post, don't create a new post.

The minimum bet is $0.10.

Other terms and conditions of Bc.Game also apply.