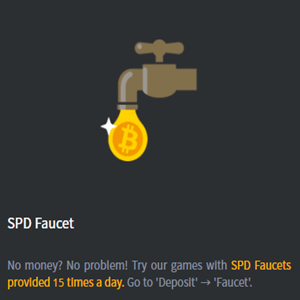 Rocket.run has activated free faucet. You can earn Space Dollars which can be used Rocket.run thanks to free faucet.
You can try Rocket.run games for free using the SPD Faucet provided a whopping 15 times a day. So just keep logged in you will have a chance to get free coins every 1.5 hours.
Space Dollar is a built-in free coin, which can be used in Rocket Universe. You can play ordinary and bonus games (slot and lottery) with it. To get space dollars, you can play more at Rocket.run.
👍Click here to visit Rocket.run!
Rocket.run Free SPD Faucet Info
Only one account per player can take part in the Free Faucet.
The Faucet is not available for VPN, Proxy server, browser's incognito mode or any other kind of anonymous users.
The bonus is only available when you have a zero balance on all coins.