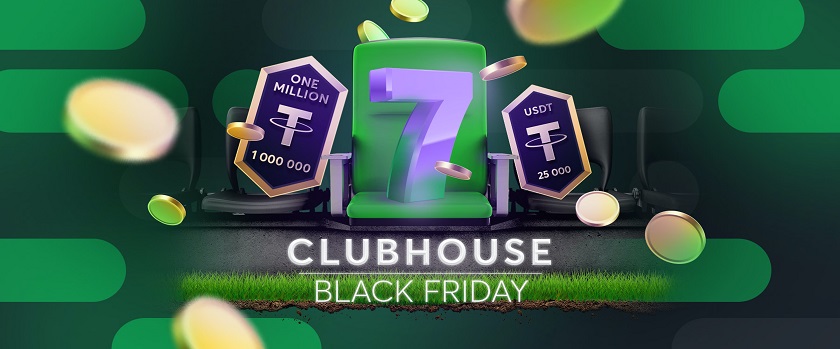 Sportsbet.io is organizing the biggest free-to-play promotions. The $1 million Super 7 Promotion will only be available during the Clubhouse Black Friday Blitz. This game is essentially the same as the Bet Free-6-6 game but has been rebranded with an enlargement of the prize. You must predict the correct score for all seven matches. Based on your score predictions, your match result and over / under 2.5 goals selections will also be created. 🏦
If all your seven correct score predictions are correct, you will win 1 million USDT rewards. If no one guesses all seven scores correctly, the user with the highest score on the leaderboard will receive a 25,000 USDT consolation prize. A correct score prediction is worth 5 points, correct 1×2 is worth 2 points, and correct over/under is worth 1 point. The leaderboard will be visible on the promotion page and will be constantly updated throughout the day. Participation in the competition is completely free. The competition will be going live on Friday, November 19, and the winners will be announced on Monday, November 29 at 14:00 GMT. ⚽
👍Click here to visit Sportsbet.io!
Sportsbet.io Super 7 Promo Rules
Prizes will be paid in USDT currency.

Correct score predictions must be made at least 1 hour before the start time of the first match.

A maximum of 20,000 individual users can participate in the competition.

Prize winners are required to authenticate.

Other terms and conditions of Sportsbet.io also apply.