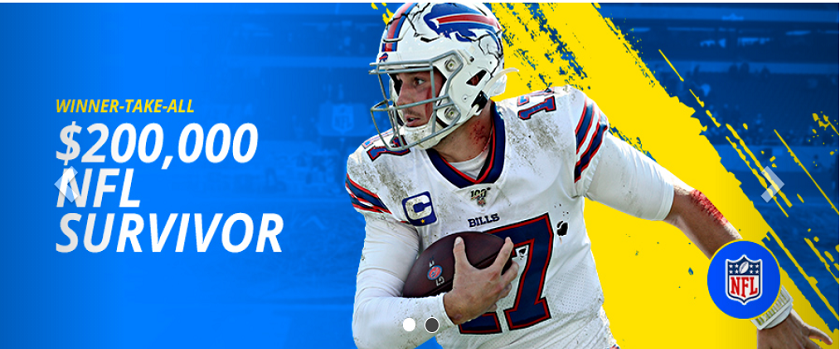 The NFL regular season lasts 18 weeks. SportsBetting is holding a competition that will run throughout the NFL regular season and put a full $200,000 in the prize pool. Registration, which started on July 16, will continue until September 13. You must register for the competition by September 11 at the latest in order to choose the matches included in the first week's schedule. 🏈
Each competitor can participate in the competition up to 25 times in total. Single entry is $30, entries 2-5 are $20 each, entries 6-10 are worth $15 each, and entries 11-25 are worth $10 each. Each week of the NFL Regular Season, competitors select a team to win the game directly. If the selected team wins, you can choose another team next week. 
If the selected team draws or loses, your participation will be eliminated. You cannot choose the team you chose for a week again during the competition. The competition ends either on the 18th week of the season or when there is only one competitor left. If more than one contestant survives week 18, they will split the $200,000 in the prize pool equally. 🏉
👍Click here to visit Sportsbetting!
SportsBetting NFL Survivor Contest Rules
Sports bets will be added to your balance within 2 days of winning the prizes.

Other terms and conditions of SportsBetting also apply.