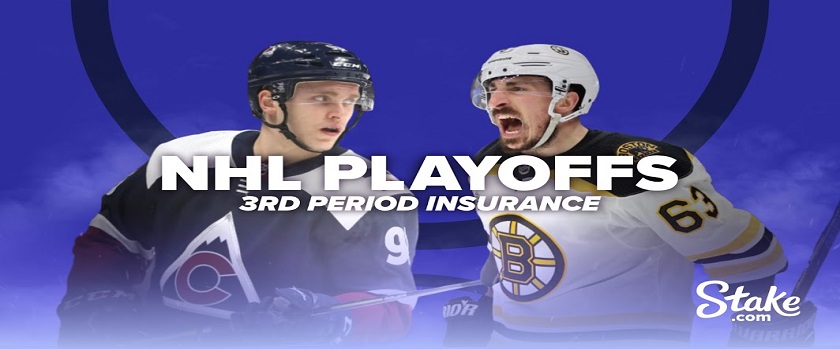 While the NHL Playoffs continue competitively, Stake.com is not sitting idle. A new promotion has been launched under the name NHL 3rd Period Insurance. Thanks to this promotion, you will be able to earn cash back in case you lose your bets on the fiercely competitive matches in the NHL third period. Thus, thanks to Stake.com, your losses will be minimized.
For single bets placed on the Winning Markets in the third period of the NHL Playoffs, you will be able to receive up to $250 in cashback even if the team you bet loses the match. The team you choose must be ahead at any time of the match, otherwise the cashback will not count. If you cancel your bet when your chosen team is ahead, you will not be able to benefit from this campaign.
Stake.com NHL Insurance Promo with $250 Cashback Rules
Cashback rewards will reflect on your account balance within 48 hours.

Cashback rewards for canceled and voided bets will also be voided.

Minimum stake: $5

Maximum Cashback amount: $250

Every user can use this promotion on their first bet.

Bets must be placed as a single bet, only on Winning Markets.

Stake.com other terms and conditions apply.