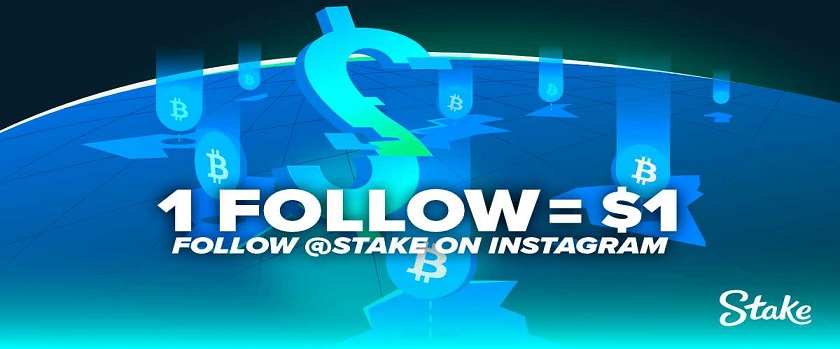 The stake has switched to a new Instagram account. The betting site, which will now share the @stake username on Instagram, wants to improve its Instagram account to announce promotions and betting options to more users. Until the end of November, they have a prize pool where they will define a $1 reward for each follower of their Instagram account. According to the promotion, the prize pool can reach a maximum of $20,000 and a total of 10 lucky users will share the prize equally. 📷 Earning $2,000 with just a few clicks sounds great.
To be included in the promotion, you must follow Stake on Instagram. You must like at least one post of Stake and tag two players in the comments. The 10 winners of the promotion will be shared directly on Stake's Instagram on December 1. Instagram has now become the biggest marketing tool for companies from every industry around the world. That's why every company is trying to increase the number of followers by giving giveaways and agreeing with influencers. Do not forget to fulfill the terms of the promotion before the time runs out. 💸
Stake Instagram Promotion Rules
The reward amount will be equal to the Stake's follower count on November 30.

Other terms and conditions of Stake also apply.