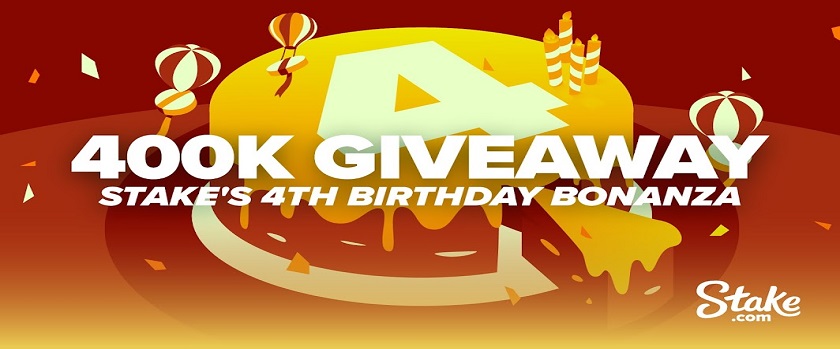 Stake turns four! Stake will giveaway $400,000 in total to its 40 lucky users on this happy day! This award is so high that we are not used to seeing it on betting sites. This giveaway will start as soon as the $50,000 giveaway ends, and each lucky user will win $10,000. 🍭 With this money, you can take several vacations until next summer! Or you can win much more by continuing to bet with this money.
For every $1,000 you place on the Stake betting site, you will win a ticket for the draw. More tickets mean more draws and higher chances of winning. And it doesn't matter if the $1,000 bet wins or loses. Even if your bet wins, you will win a giveaway ticket. You can find your ticket numbers in the VIP section of your profile. The draw will be drawn during the weekly live stream of the PrimeEdd account on Twitch. Stake celebrates its fourth birthday by handing out these big prizes. It looks like they will continue to run very lucrative promotions. 😎
Stake's 4th Birthday $400,000 Giveaway Rules
Award winners may be required to do KYC/AML verifications.

The giveaway includes both sports and casino bets.

All rewards will be paid in Bitcoin.

Other terms and conditions of Stake also apply.