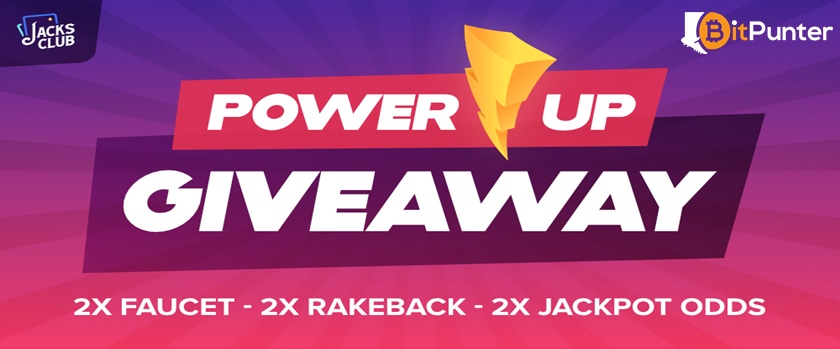 Provably Fair casino site Jacksclub has an exclusive offer for Bitpunters! When you sign up to Jacksclub through Bitpunter, you will automatically get a welcome bonus that increases your rakeback, jackpot odds, and faucet. Simple as that!
The welcome bonus is called PowerUp and what it does is to double your current rakeback rate, jackpot odds and faucet amount for 3 days. All you need to do is to sign up to Jacksclub from links at Bitpunter. PowerUp Giveaway is hassle-free as there is no additional action required to claim this welcome bonus.
For new users, the rakeback rate will remain at 3% while active and that means also a higher faucet. If you would like to check the complete list per VIP level, you can find out more on on their website under VIP Club section.
This can be the perfect offer if you still don't have a Jacksclub account. They have an easy and straightforward registration that doesn't require any personal information. Click on the below link to create your new Jacksclub account and enjoy your welcome bonus.