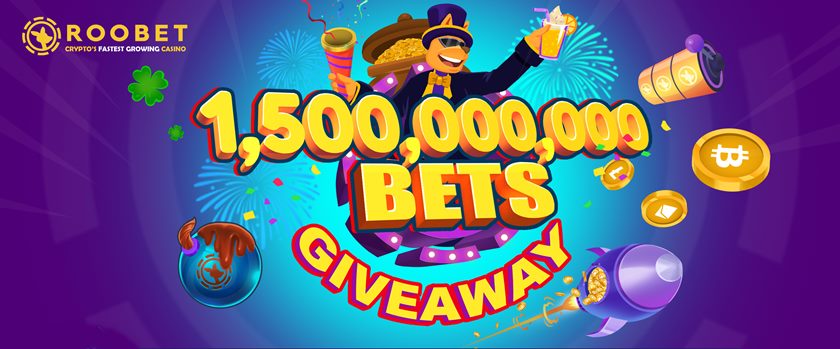 Popular crypto casino site Roobet is giving away $1.000 each to 15 lucky winners in order to celebrate their 1.5 Billion Bets. Roobet has passed the 1.5 Billion total bets mark last week and it is time to celebrate it by sharing the joy.
All you have to do is to follow @roobet on Twitter, Like and RT the social media post below, tag 2 friends by adding a comment. Than, you will be automatically added to the competiton. The lucky winners will be announced in 7 days.
$15,000 Giveaway for reaching 1.5 BILLION BETS!💰

15 Winners – $1,000 EACH!

-Follow
-Like and RT❤️
-Tag 2 friends
-Comment your Roobet Username🦘

Winners announced in 7 days ⌛️

Crypto's Fastest Growing Casino: https://t.co/TmpNXNcJKr pic.twitter.com/AHEG36Wx4i

— Roobet (@Roobet) May 20, 2021
15 luck winners will win $1.000 each which makes the total give away prize $15.000. Get your place in the competition and get your free Roobet account by using the button below now.