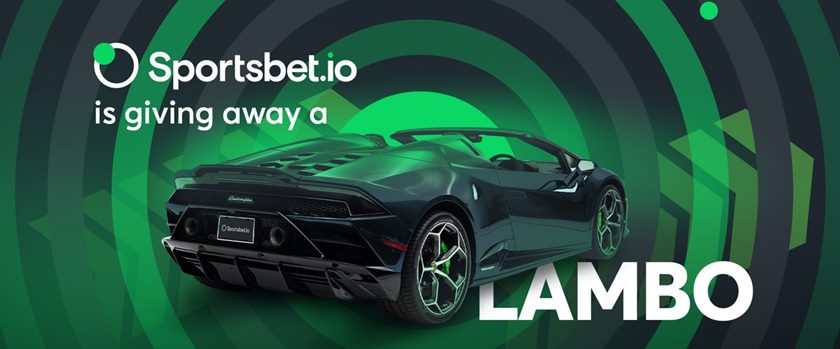 Bitcoin betting site Sportsbet.io is giving away a 2021 Lamborghini Huracan EVO Convertible to one lucky delegate at the Bitcoin 2021 Conference being held in Miami from 3-5 June. You can be one of the lucky winners if you will be around Miami at 3-5 June.
For a chance to win the Lambo delegates of the conference simply need to snap a photo of themselves next to the Lambo and submit it via the online form at https://sportsbetlambo.io to gain five entries to the sweepstakes draw. The lambo is worth $274,250 USD which is approximately 6.86 BTC.
Conference attendees have an opportunity to increase their chances with up to four extra entries by uploading photos of themselves with the car to Instagram @sportsbet.io and Twitter @sportsbetio with hashtag #sportsbetlambo. The lucky new Lambo owner will be announced at the convention after party on June 5.