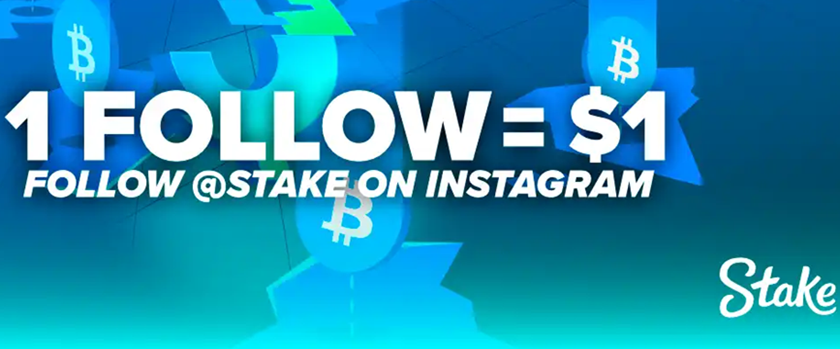 Crypto Betting mogul Stake.com is giving away a max total of $20.000 to 10 lucky winners in order to celebrate their new Instagram account. The new account has the username @stake and Stake.com is trying their best to fill it with followers before the end of the month.
Stake has relocated on Instagram, and they are celebrating in style. For every new follower they have on their new Instagram page at the end of November, they will split that amount with 10 lucky users. Up to $20k will be splitted between 10 player.
All you have to do is follow them and wait for the draw. They have the obvious content for their promos and news but they also share some memes and enjoyable and engaging stuff as well. Take your chance and the unfollow button will always be there if you feel let down.